Pro‐Blade™ split white cloth Tape
Product number: 101R
Application: Stick handles and blades
Specially designed for today's composite hockey sticks, Pro‐Blade™ Split White Tape from Renfrew Pro™ incorporates an advanced adhesive formulation applied to a polyester/cotton cloth base, resulting in a more substantial cloth tape with increased wear characteristics.

This tape has been split into two widths, offering flexibility in creating a custom and functional grip on the handle of your hockey stick. The wider side can be used for the handle or blade and the narrow side can be twisted or layered to customize your grip.
Advanced Features
Two sizes provide options for creating a custom grip on hockey sticks or other sports handles
Protects sticks from abrasion
Helps with puck control
Moisture resistant
Available In
White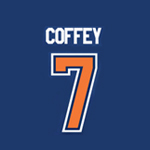 "During my NHL career, I had a lot of choice in the hockey tape I could use however, Renfrew was the only tape that I felt comfortable with. I started with Renfrew and ended my career with it."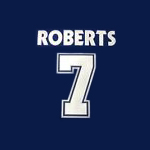 "In my 21 season NHL hockey career, I had a lot of choice in what hockey tape I could use. Day in and day out, Renfrew was simply the best !!"