Trust the Original Hockey Tape
Whether you play ice hockey recreationally or professionally, every time you step on the ice, you want to be focused on teamwork to win the game. Knowing you're using the best hockey tape on your stick and equipment ensures you can keep your head in the game.

Since Renfrew Pro's establishment in 1980, hockey sticks have changed a lot. From all- wood construction, to metal, to today's composite one-piece hockey sticks, each new development has impacted the performance expectations of hockey tape. Renfrew Pro has developed and changed with every evolution of the hockey stick.

Renfrew Pro continuously evolves its products to ensure that every roll of hockey tape optimizes performance, regardless of the type of hockey stick you use.


BORN AND RAISED – AND MADE IN CANADA.
Renfrew Pro is proudly made in Canada. Our tapes are manufactured in Renfrew, Ontario – a town with a rich hockey history. Renfrew Pro was born and raised in Renfrew and our home continues to bring both tradition and innovation to our tapes today.
THERE'S TAPE. AND THEN THERE'S RENFREW PRO HOCKEY TAPE.
Renfrew Pro is the official tape for the majority of professional hockey teams in North America. We have been in the dressing room of every Stanley Cup championship team for over 20 consecutive years. Our tape offers unrivalled quality for ice hockey players all over the world. The nature of Renfrew Pro's product construction enhances puck control and protects your hockey stick while you're out on the ice.
A Little Town in Ontario Gives Birth to the NHL.
In the small timber town of Renfrew, Ontario, Canada, it all began with The Renfrew Millionaires (originally called the Renfrew Creamery Kings). The professional hockey team was created by Michael John O'Brien and his son, Ambrose, and attracted national attention to the town.

After being rejected entry to the Canadian Hockey Association (CHA), the O'Briens created the National Hockey Association (NHA) in 1909. The NHA consisted of all-star teams like the Renfrew Millionaires, Cobalt Silver Kings, Haileybury Comets and Les Canadiens of Montreal.

Within a month, the Montreal Wanderers joined to become the fifth team. With five top- notch teams on board, the NHA helped to form the foundation of today's National Hockey League (NHL). Hockey fans everywhere owe their love of today's game and the NHL to the hard work and dreams of Michael John and Ambrose O'Brien.
1980: Renfrew Pro was founded in 1980.
1985: The first company to produce Polyethylene Shin Pad Tape, now our Polyflex™ line.
1995: Renfrew Pro was purchased by Scapa Group plc.
2014: Renfrew Pro introduces breakthrough Pro-Blade™ XT Stick Tape line.
2015: Renfrew Pro becomes the Official Supplier to Hockey Canada.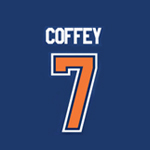 "During my NHL career, I had a lot of choice in the hockey tape I could use however, Renfrew was the only tape that I felt comfortable with. I started with Renfrew and ended my career with it."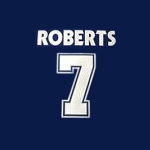 "In my 21 season NHL hockey career, I had a lot of choice in what hockey tape I could use. Day in and day out, Renfrew was simply the best !!"