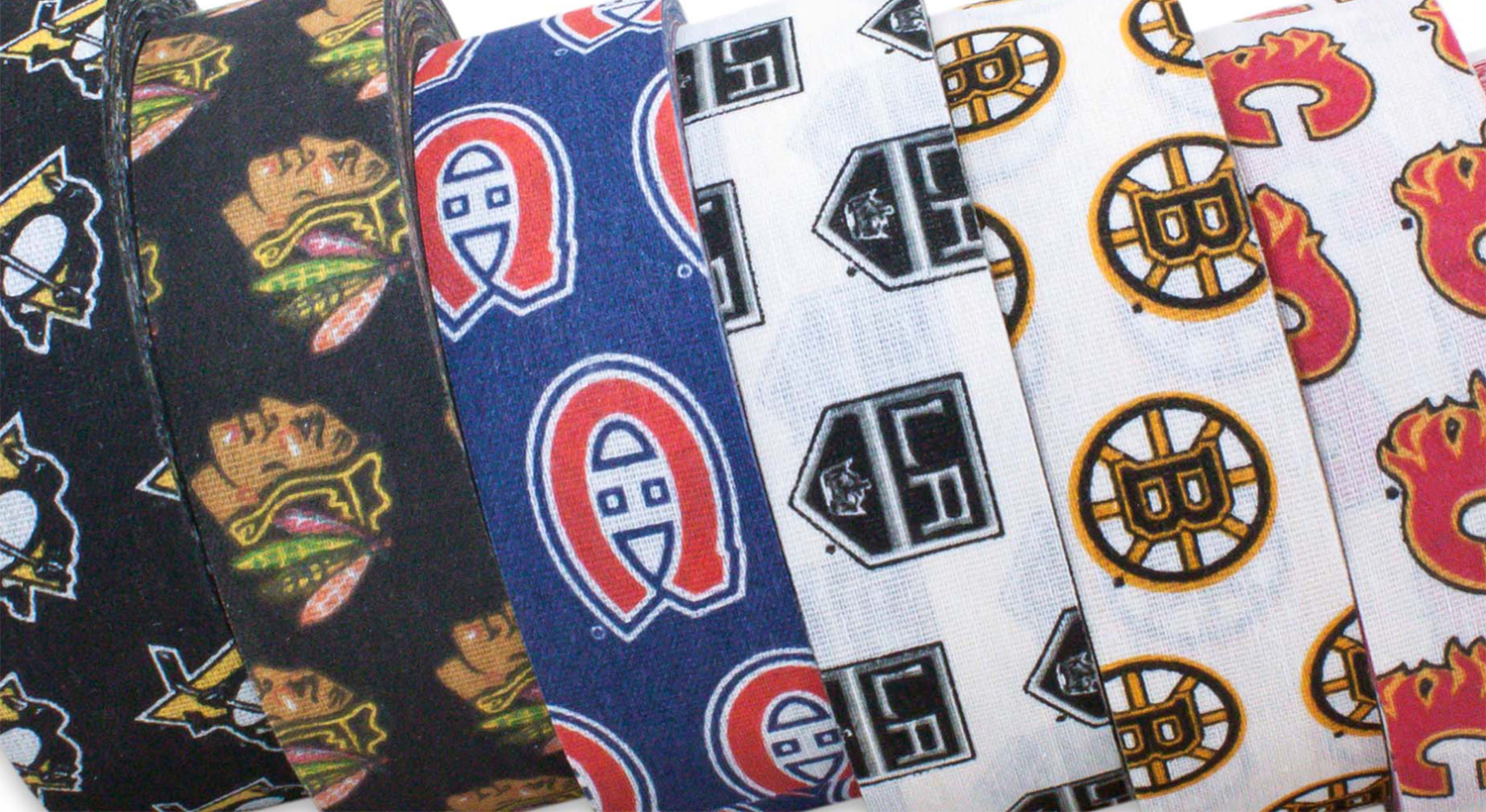 Renfrew Pro Hockey Tape Launches NHL Logo Cloth Portfolio
Renfrew Pro™ Hockey Tape has licensed with NHL Enterprises, L.P. to launch a portfolio of cloth hockey tapes featuring select NHL team logos.
This exciting licensing agreement between Renfrew Pro Hockey Tape and the NHL brings nine fan favourite teams to hockey locker rooms everywhere, including all of the "Original Six" NHL founding teams.
Boston Bruins
Calgary Flames
Chicago Blackhawks
Detroit Red Wings
Los Angeles Kings
Montreal Canadiens
New York Rangers
Pittsburgh Penguins
Toronto Maple Leafs
Renfrew Pro NHL team tape has already started shipping to hockey retailers across North America. Hockey players and fans can look on the shelves of their favourite hockey supply retailers this Fall for new NHL team licensed Renfrew Pro Hockey Tape.
Over the past thirty years, Renfrew Pro has been the market leader in hockey tape, at the forefront of product innovation, and has demonstrated its leadership in identifying the needs of players, using unrivalled product development expertise and market intimacy.