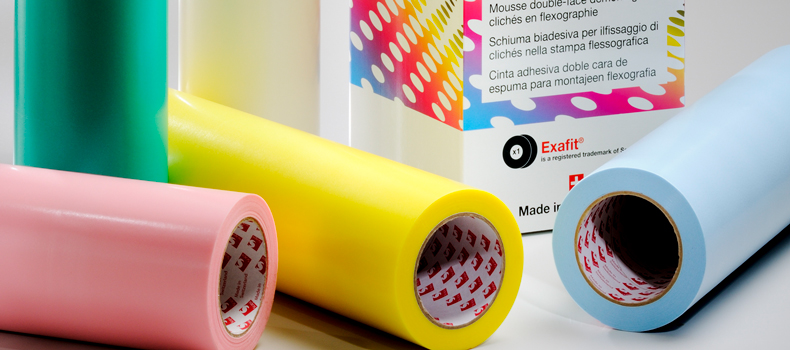 Scapa Promotes Flexographic Range at All In Print China International Exhibition
All In Print
China
Exafit
Hardmount
Scapa will feature its extensive portfolio of flexographic tapes and accessories at the upcoming All In Print China 2016 exhibition held October 18 – 22, 2016 at the Shanghai New International Expo Centre (SNIEC) in Shanghai, China.
Visit Scapa booth N1A252 to learn more about Scapa's complete portfolio of adhesive tapes and films which cover all print types, speeds, cylinder sizes and print plate types. Scapa's new technologically advanced Exafit® HP double-sided mounting tapes provide a reliable bond to the plate/cylinder enabling longer, faster print runs with improved printing definition and reduced dot gain. The Scapa Hardmount and complementary tape ranges will also be featured as part of the exhibition.
To learn more about how Scapa's flexographic range can benefit your company or customers, and to arrange in-booth meetings at the show, please contact Bruce Liang at +86 13512264215 or by e-mail at bruce.liang@scapa.com.