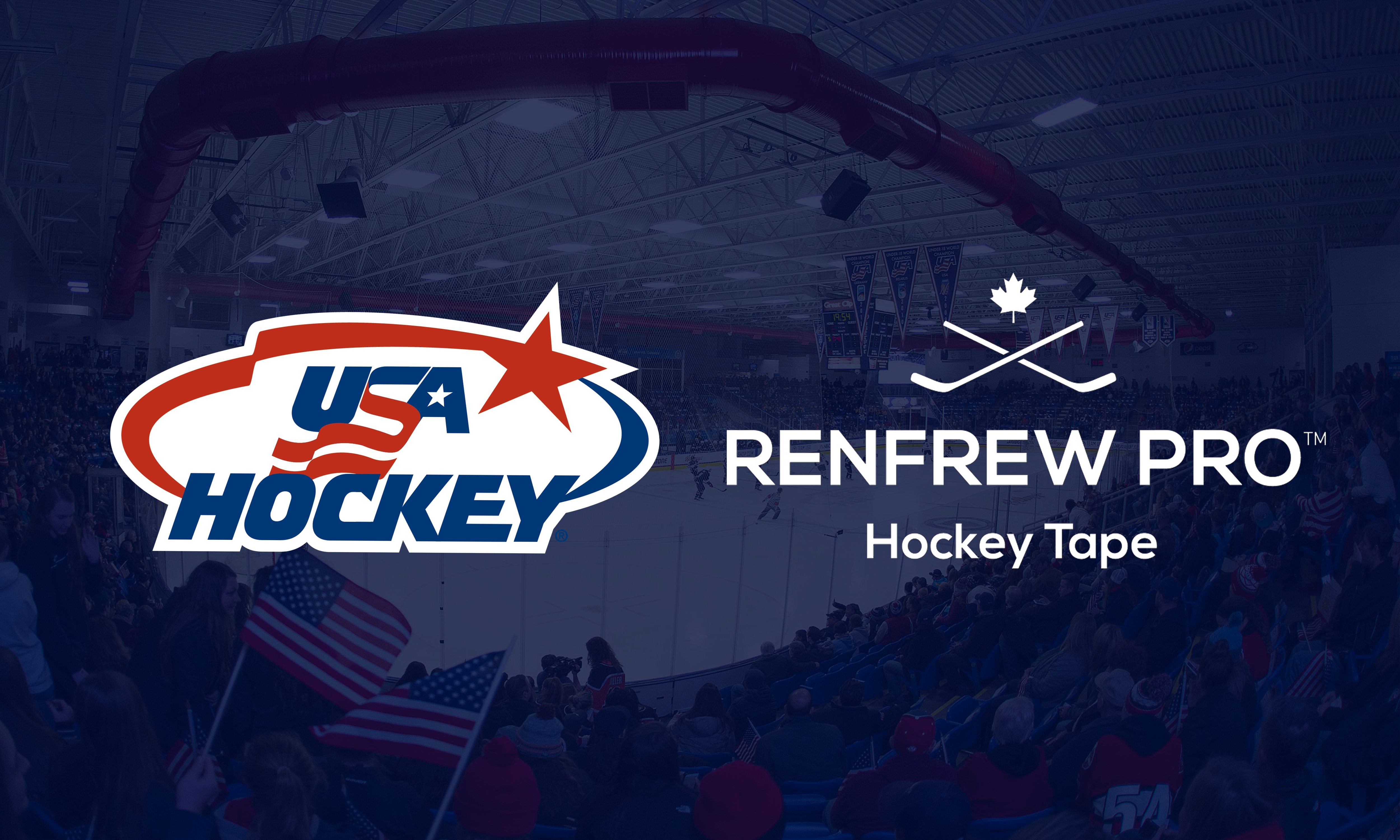 USA Hockey Renews Agreement With Renfrew Pro Hockey Tape
Official Sponsor
Renfrew Pro
USA Hockey
COLORADO SPRINGS, Colo. – USA Hockey announced today it has renewed its supplier agreement with Scapa Group, manufacturer of Renfrew Pro Hockey Tape.
The market leader in hockey tape manufacturing, Scapa RENFREW PRO™ will maintain its status as the official tape supplier for USA Hockey and the USA Hockey National Team Development Program.
"We're pleased to continue our long-time relationship with Scapa," said Pat Kelleher, executive director of USA Hockey. "Renfrew Pro is an iconic brand that has deep roots in our sport."
"Renfrew Pro is excited to remain a partner of USA Hockey and to offer our continued support of its mission to develop the next generation of hockey players and promote a lifelong love of the sport," said Sevan Demirdogen, president and executive vice president, Scapa Industrial.
About USA Hockey
USA Hockey, founded on October 29, 1937, and headquartered in Colorado Springs, Colorado, provides the foundation for the sport of ice hockey in America; helps young people become leaders, sometimes Olympic heroes; and connects the game at every level while promoting a lifelong love of the sport. USA Hockey is more than a million strong, including players, coaches, officials and volunteers that span all 50 states. The National Governing Body for the sport in the United States, USA Hockey has important partnerships with the National Hockey League, United States Olympic Committee and International Ice Hockey Federation. For more information, visit usahockey.com.
About Scapa and Renfrew Pro
Scapa is a diversified Healthcare and Industrial group focused on bringing best-in-class innovation, design and manufacturing solutions to its customers.
Renfrew Pro is the official tape for the majority of professional hockey teams in North America. We have been in the dressing room of every Stanley Cup championship team for over 20 consecutive years. Our tape offers unrivaled quality for ice hockey players all over the world. Renfrew Pro's technologically advanced manufacturing processes result in quality stick, equipment and grip tapes that stand up to the rigorous environment of ice hockey. For more information, visit scapa.com and renfrewpro.com.